Why concrete?
Concrete can add value to your property. Why? Because it's attractive, durable, and has a much longer usable lifespan than other options.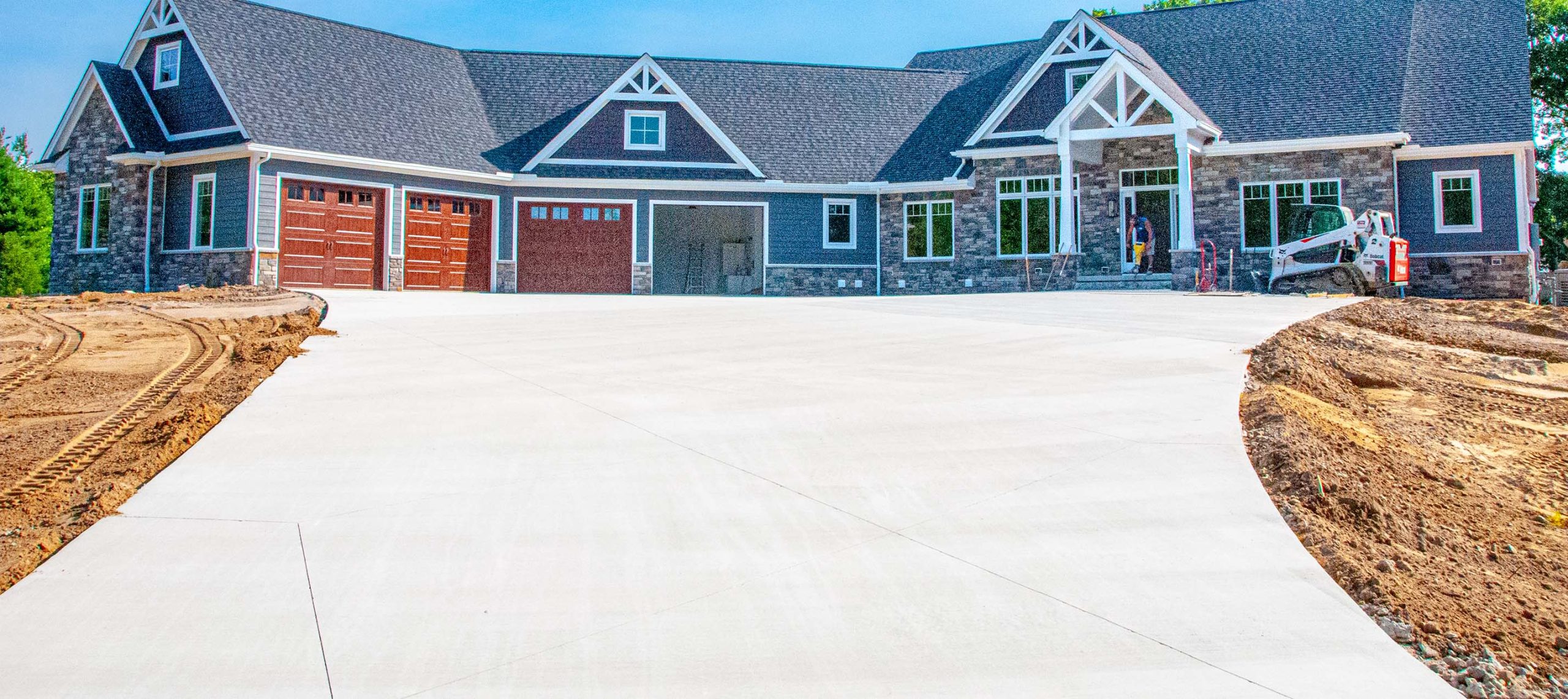 Why concrete gets replaced
Concrete requires maintenance to achieve the longest service life.  This is especially important for new concrete while it is gaining strength the first few years.  Unfortunately, most people don't perform this maintenance.
The solution
Impede® IntraSeal reduces concrete maintenance.  Impede® IntraSeal is added to concrete before the pour, and becomes part of the concrete on day 1. It fights water penetration (the leading cause of deterioration) from the inside-out.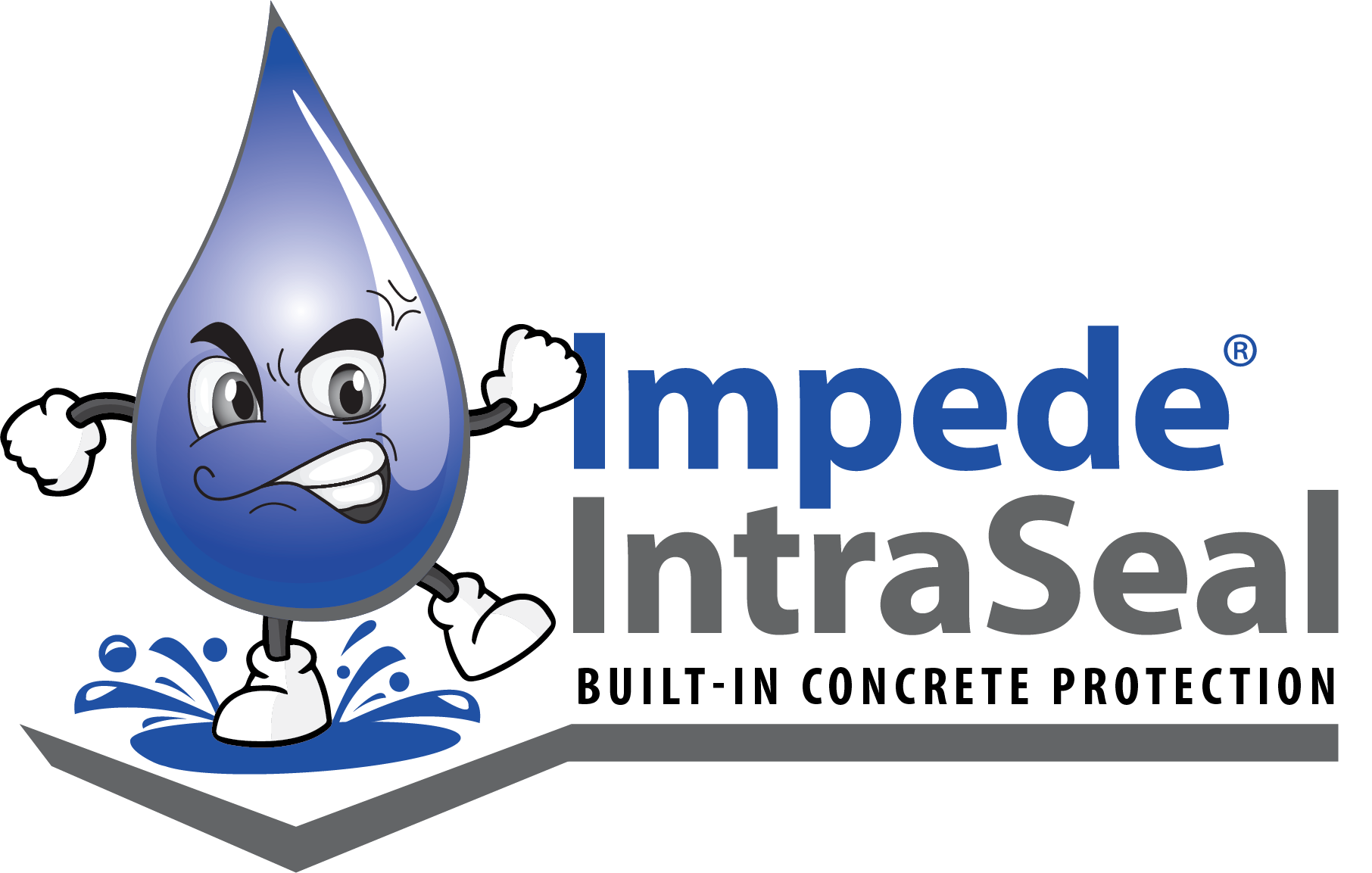 Can you still seal new concrete by-hand?
You can… but why would you want to? Impede® IntraSeal eliminates the time and labor of sealing concrete manually. IntraSeal also provides better protection.  Because IntraSeal is in 100% of the mix, you protect 100% of the concrete.  Manual sealing simply can't offer this.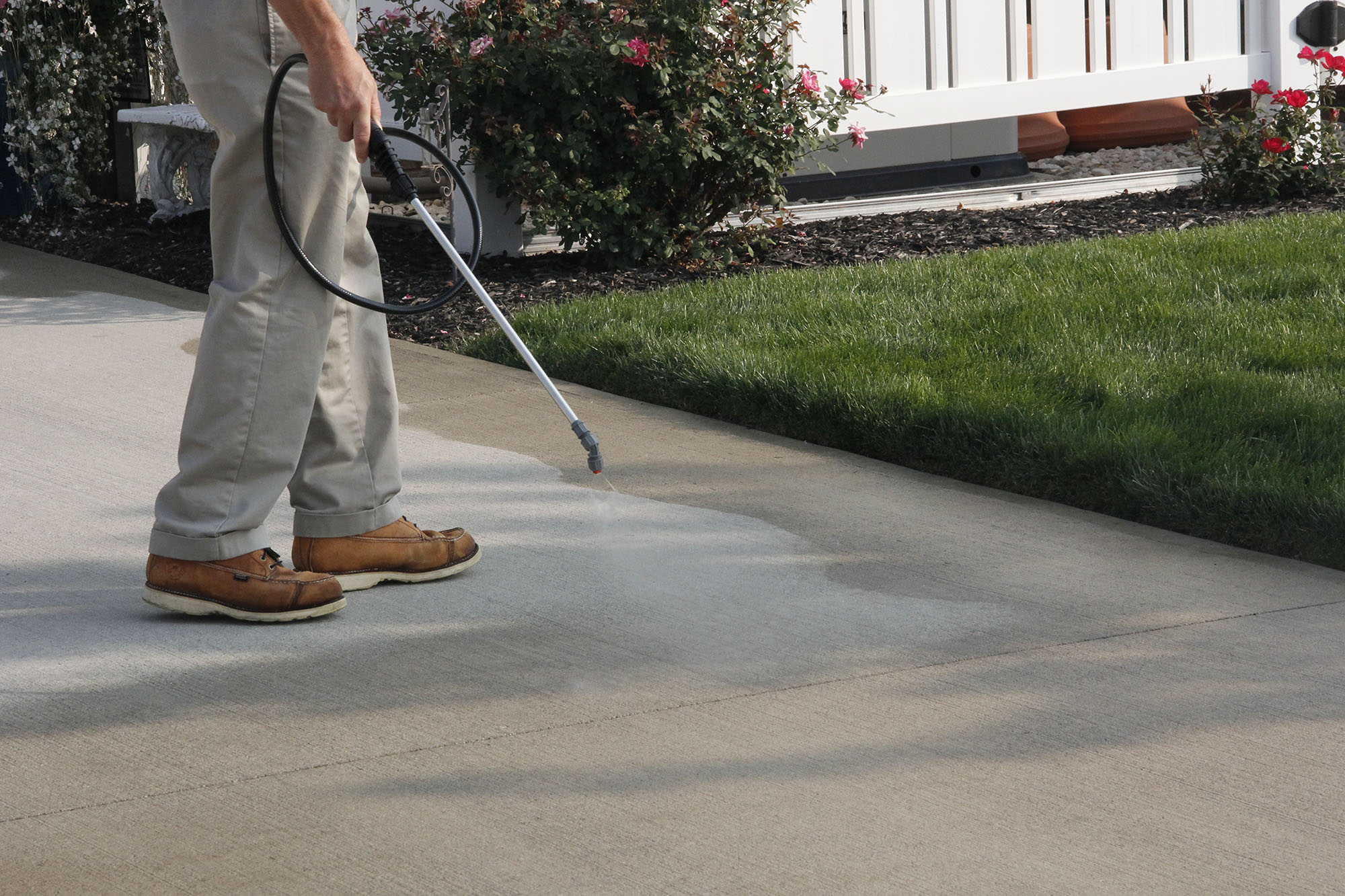 What causes concrete deterioration?
Water penetration is the leading cause of concrete deterioration. Standard concrete absorbs water like a hard sponge. In colder climates, this absorbed water expands and contracts during winter freeze-thaw cycles. This creates powerful stress within concrete.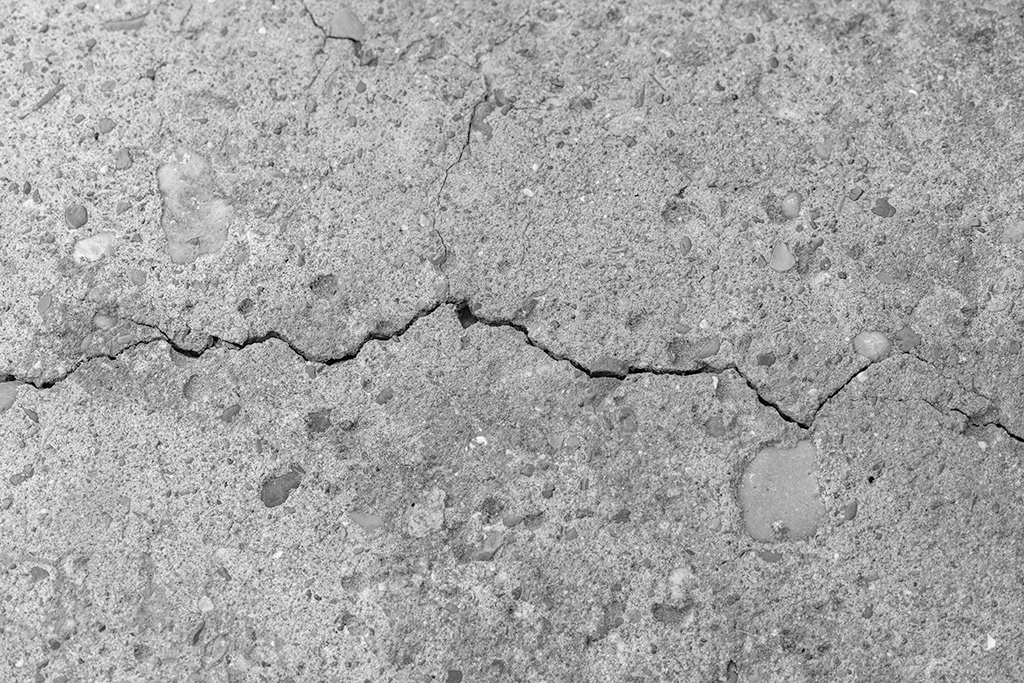 To make matters worse, the deicing salts we use to treat our roadways can weaken concrete. The salts dissolve into wintery-slush that gets picked up by cars and dropped on driveways and parking lots. Then, the salty-slush penetrates into concrete where it breaks down the bonds that hold concrete together. This can result in concrete with surface deterioration… but it all starts with water penetration. Impede® IntraSeal helps concrete repel water!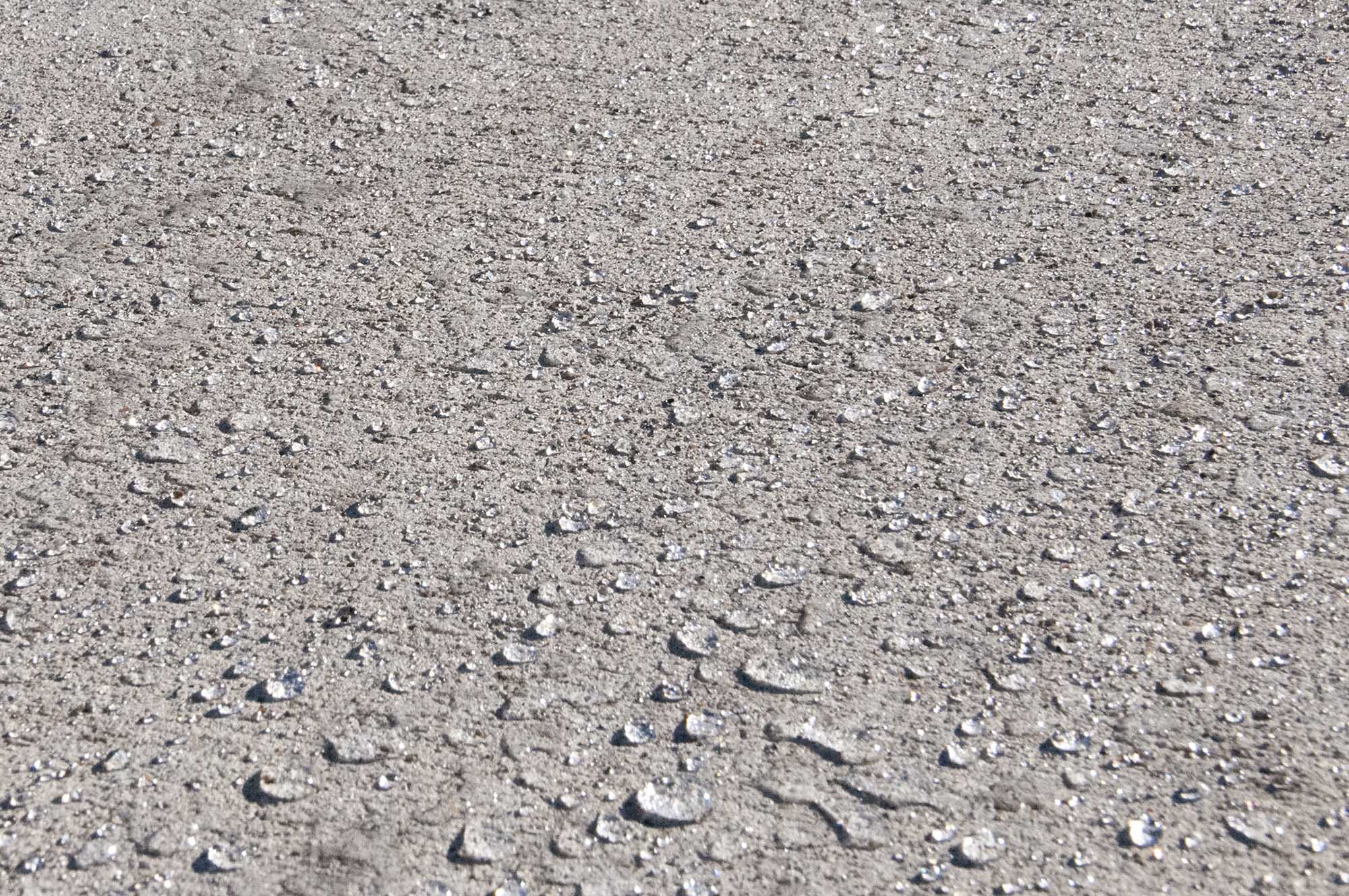 Primary benefits of Impede IntraSeal:
Improves concrete performance by adding water repellency
Reduces future concrete maintenance
Eliminates the time and cost of sealing concrete by-hand
Provides protection to the entire concrete slab (not just the top surface)
Impede® IntraSeal does not change the appearance of concrete. It is available at hundreds of concrete producers.
Ask your contractor for Impede® IntraSeal when you need new concrete!